The Hack Of Making Keropok Lekor From Mi Sedaap, Went Viral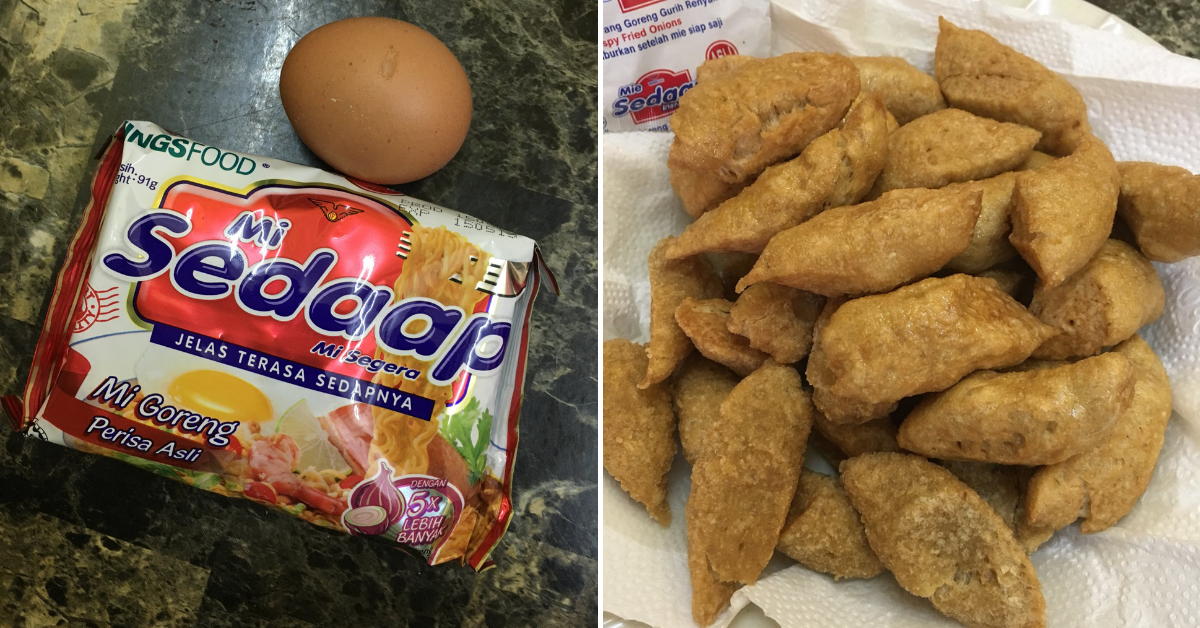 What's the most famous dish in Terengganu? It'll most probably be Keropok Lekor. This local favourite is prepared from fish meat grounded with sago and salt, these are then rolled and made into the shape of long tubes similar to sausages. You can have it either deep-fried or boiled and it is best eaten with sweet chili sauce!  And guess what? There's no need to travel all the way to Terengganu to have this fried goodness now because all you need is a packet of Mi Sedaap!
A Hack To Make Keropok Lekor Now Exists!
Thanks to Twitter user @wakgemblong, you can now make your own keropok lekor with just eight easy steps! The viral tweet has been retweeted more than 15,800 times since it was posted. In the tweet, @wakgemblong mentioned that all you need is Mi Sedaap, an egg, and a little tapioca flour, so simple! Don't wait any longer, let's take a moment to appreciate the creative way to make the Keropok Lekor.
Here's How:
#1 Boil the mee just like how you usually prepare instant noodles.
#2 Once the noodles have been cooked, pound the boiled noodles with a pestle and mortar.
#3 After the mee is properly smashed, transfer it into a frying wok. Add the prepacked seasoning with an egg and mix thoroughly.
#4 Then, add a spoonful of tapioca powder until the mixture becomes a ball of dough.
#5 Roll the dough into four equal parts similar to the shape of sausages
#6 Next, boil the dough in boiling water.
#7 Take the dough out and cut it into smaller pieces.
#8 Finally, fry to a golden crisp and it's done!
So what do you think? Some said it's worth a try while some said that this recipe is a waste of time. So would you give it a try? Or did you try the recipe before? Tell us in the comment section!
One last thing, share this good news with your friends and family! Till next time, Bye!
Read also: Top 10 Foodie Deals To Grab In August 2019
–