THIS JULY: These Two Offers Are Something You Can't Miss
Who said we can't have two?
Everyone knows about Mcdonald's App but sometimes we can't help missing out offers that are ongoing. Worry not, we're here to update you these two amazing deals that are currently up for grab. Let's see what we have for you, shall we?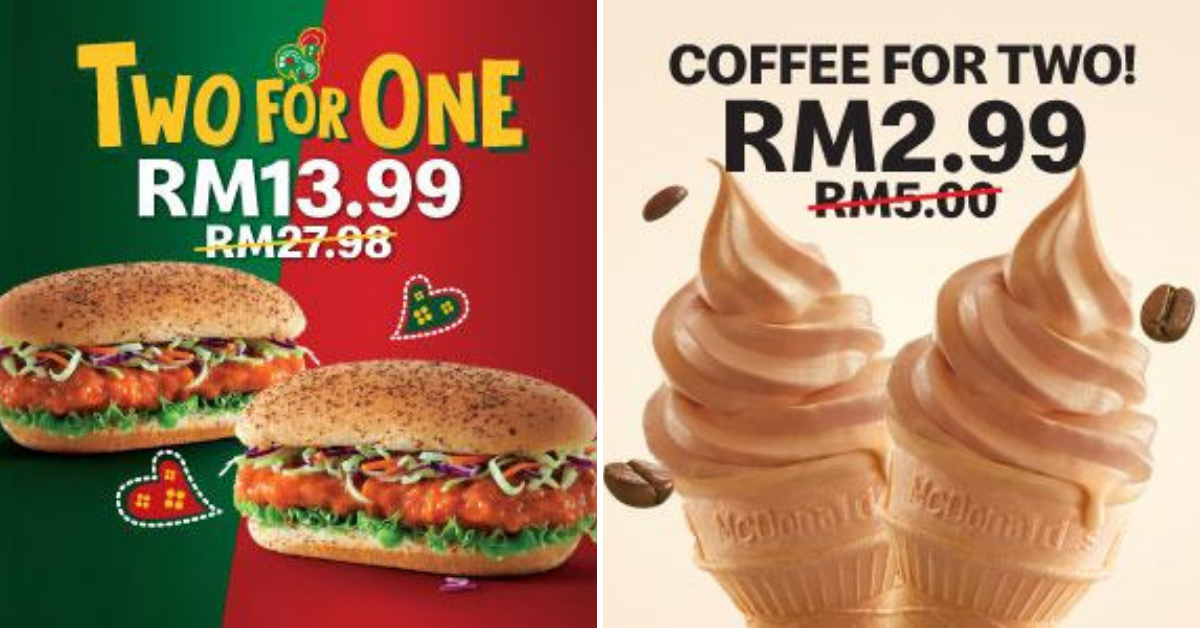 "Two At A Price of One" Deals at McDonald's Up For Grab
There's now buy one free one available, well, technically it's a "two for one" but yeah. Let's not forget that this deal is about the recent Portuguese Chicken Burger that was released and also the coffee cone that's very popular.
Originally RM 27.98 for two ala-carte Portuguese Chicken Burger, you can now redeem the code to purchase it at RM 13.99.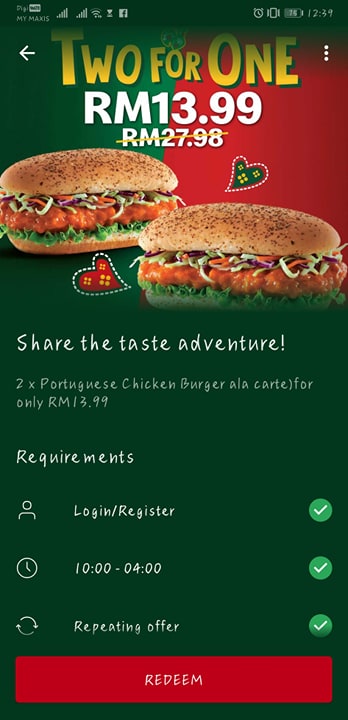 There's also another offer that lets you purchase two coffee cone for only RM 2.99 instead of RM 5.00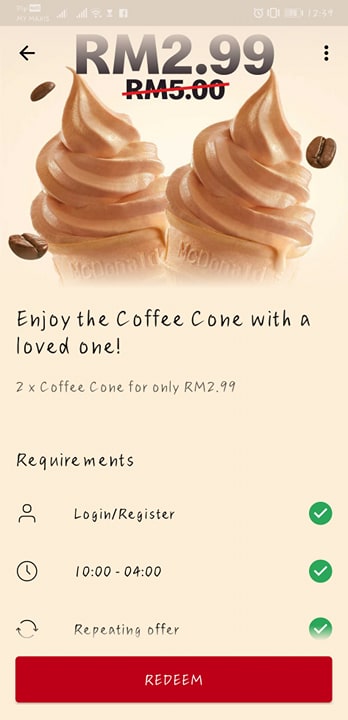 These two deals are currently sitting still in the "offers" category in McDonald's App. However, there's no exact date to tell when are they taking it off.
Cover Photo Credits: sarangyixing @Instagram
Deals At Mcdonald's Are Worth Keeping An Eye On
Deals are sometimes invisible when we don't have the time to scroll through everything but fret not as we're here to cover you. We'll do our best to tell you more about ongoing deals! Leave a comment down below and tell us more about your thoughts!
Read Also: Malaysians Helped To Contribute 978 Cups Of llaollao To 12 Local Orphanages