Breaking: Secret Recipe Has Launched D24 Durian Cakes
All Hail The King Of Fruits!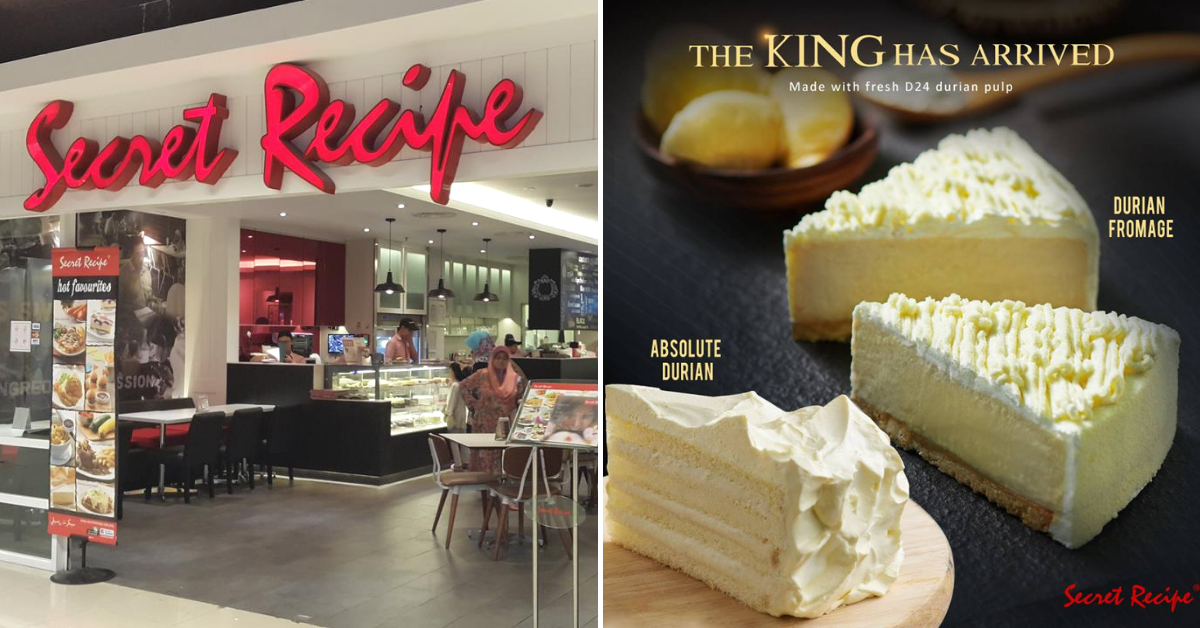 Calling all Durian lovers! If you're a hardcore durian lover, you'll know that D24 is the real deal. Get your durian dreams to come true at Secret Recipe!
They have just launched 2 new types of D24 flavoured cakes known as Durian Fromage and Absolute Durian.  Hooray!
You Can Now Get D24 Durian Cakes From Secret Recipe!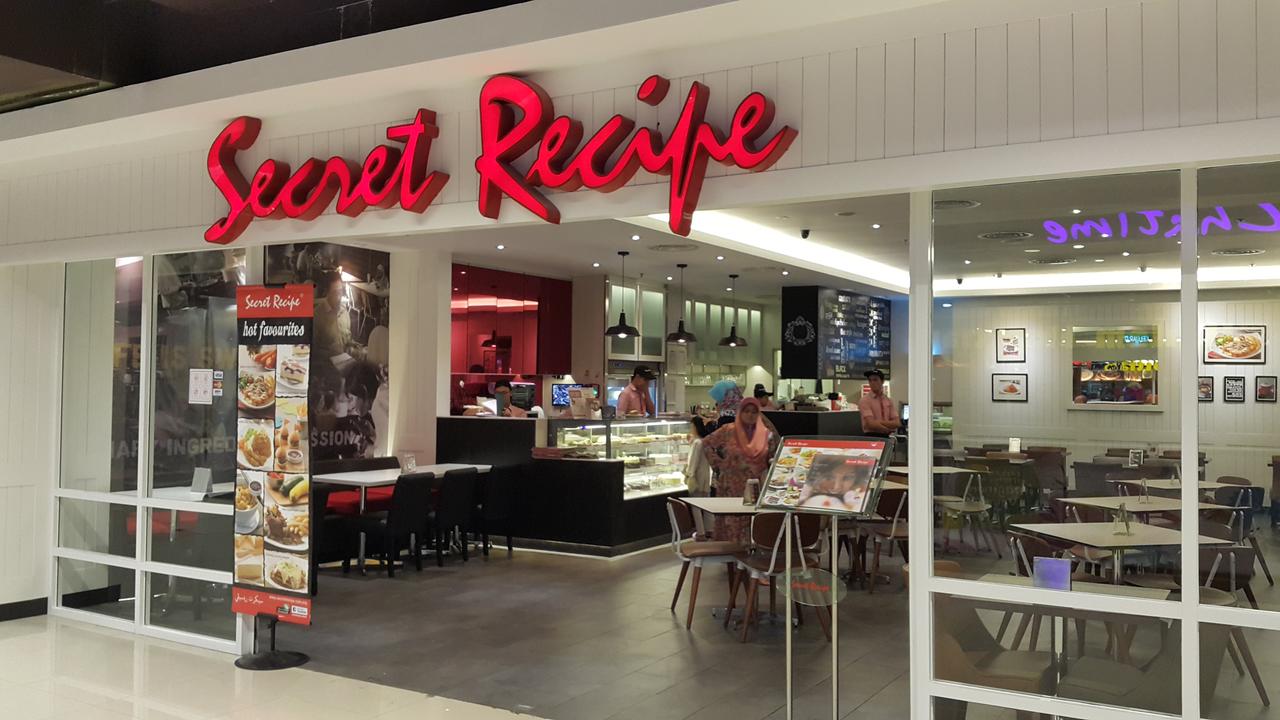 In addition, here's a tip: Get the Durian Fromage Cake if you love the delicious combo of durian and cheese. On the other hand, if you're an avid lover of authentic durian flavour, Absolute Durian is your must order. Or if you must, feel free to order both!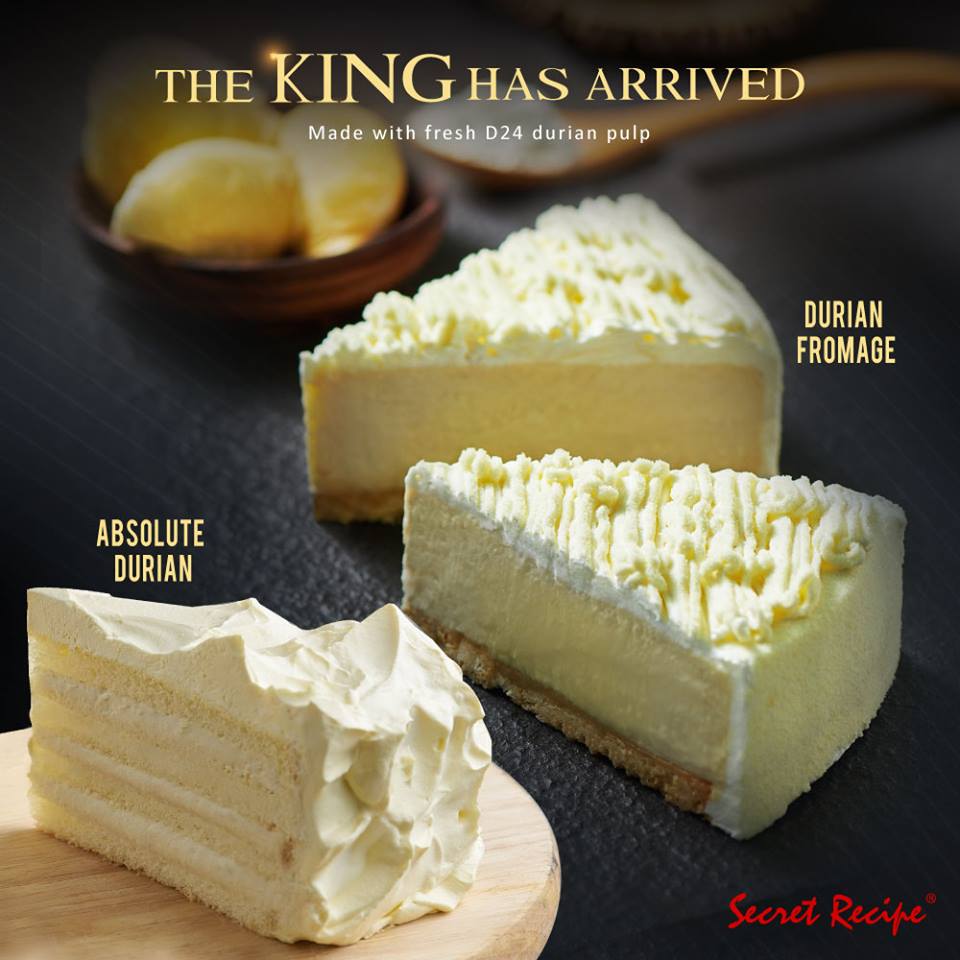 What are you waiting for? Get your hands on these cakes today! They are made with fresh D24 durian pulp only, Secret Recipe guaranteed!
Read Also: Top 10 Durian Dessert In KL & PJ & Top 10 Durian Dessert in Penang
Get Your Hands On D24 Durian Cakes From Secret Recipe Today!