FamilyMart Is Now Selling Otak-Otak Onigiri & Cendol Pudding In Malaysia
Hello, fam! We are here to drop some news from FamilyMart. It is a known fact that they are one of the best convenience stores in Malaysia. Why? 'Cause FamilyMart produces amazing drops every quarter. Sakura Festival was all about Instagram-worthy pink colour food. Now, they are having their Bestnya Raya and it includes Otak-Otak Onigiri and Cendol Pudding.
Get Chicken Satay Onigiri, & Linguine Masak Lemak At FamilyMart

This time around, FamilyMart is serving us some fusion food. That's right, they are combining Malaysian flavours into Japanese food. You will find some Malaysia favourites such as otak-otak, cendol, and chicken satay in Japanese food. You get the idea! Let's start off with some main dishes by FamilyMart. Perfect if you're always hustling and on the go!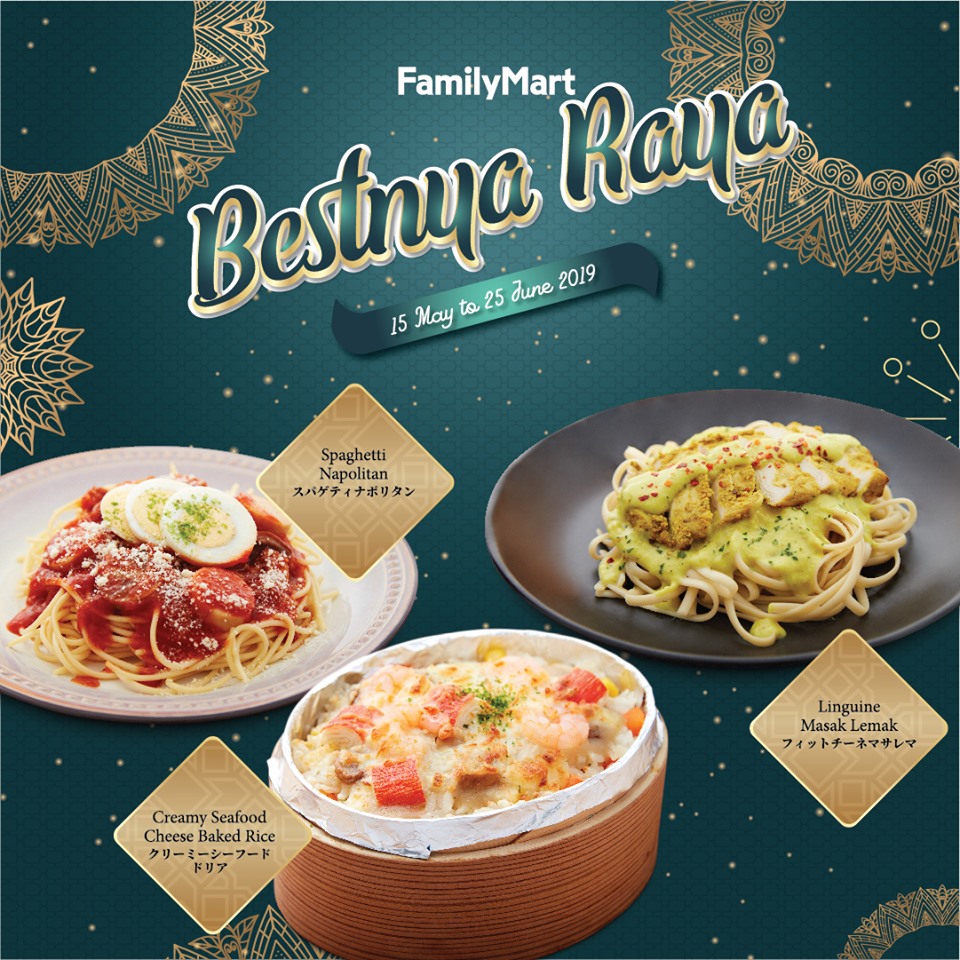 From 15th May to 25th June, you can get Spaghetti Napolitan, Creamy Seafood Cheese Baked Rice, and Linguine Masak Lemak. Honestly, their Creamy Seafood Cheese Baked Rice looks absolutely promising with a generous amount of cheese, and seafood. Linguine Masak Merah is another must-try with crispy fried chicken cutlet as a side dish.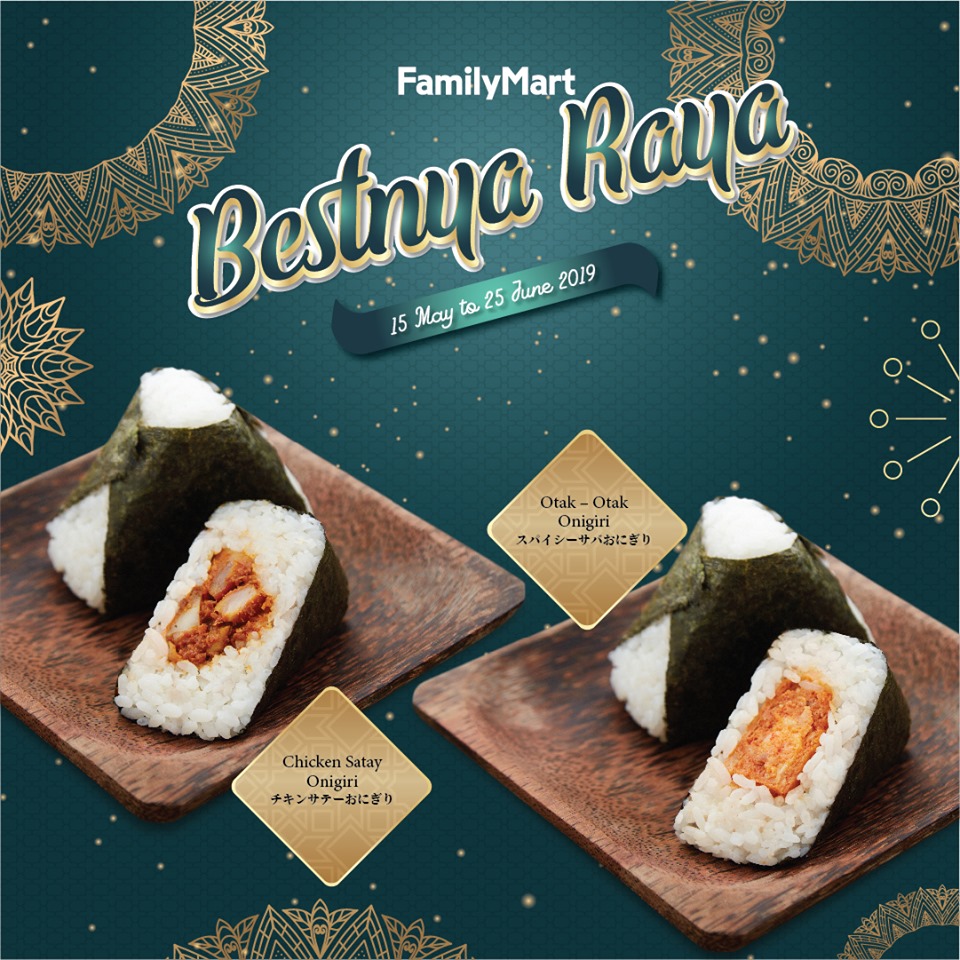 Otak-Otak Onigiri and Chicken Satay Onigiri appear to be a very good way to have a well-balanced meal on the go. After all, you have protein, carbohydrates, and fibre all together in one! For desserts, Cendol Pudding and Alphonso Mango Coconut Pudding are available! Cendol Pudding has multilayers of colours with some cendol and red beans right on top!
No Doubt, That's Some Interesting Combination Of Food!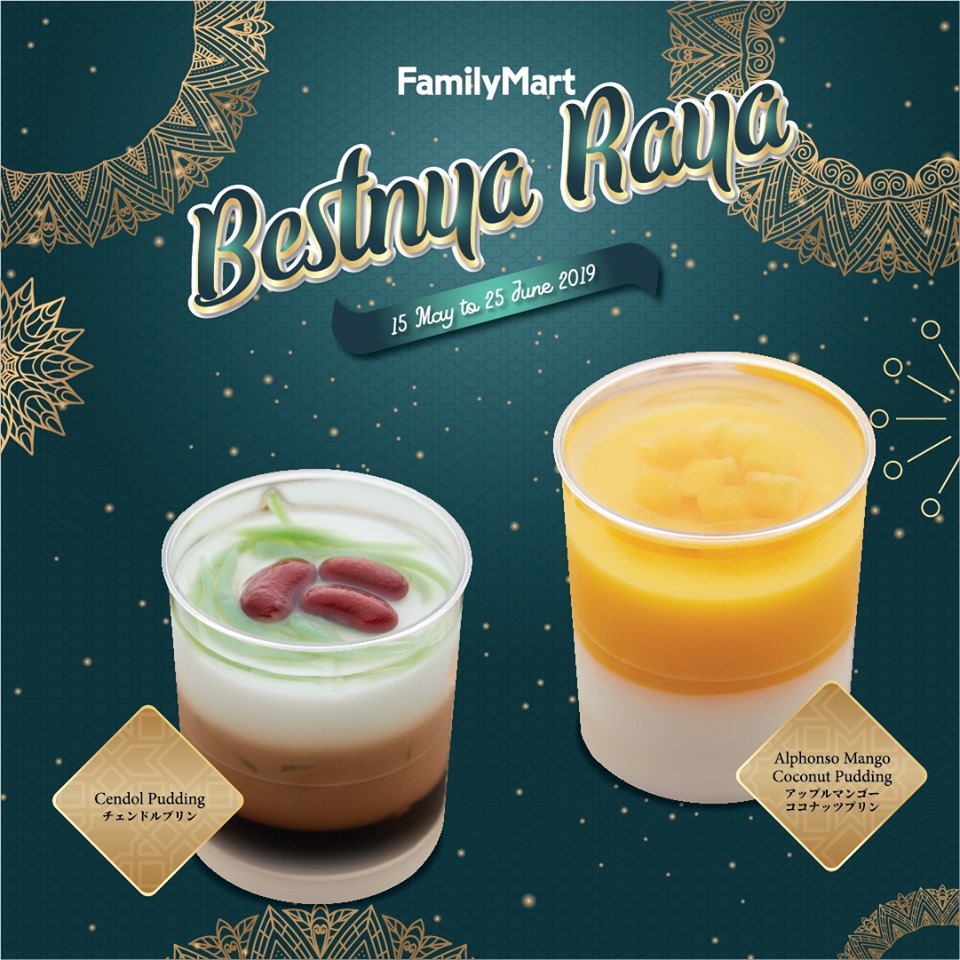 Bestnya Raya is happening for a limited time only from 15th May to 25th June 2019. Okay, that's not like really limited time only, but you get the idea. What are you most keen to try? Also, you need to check out their Facebook page for their promotional items. They are great office snacks! Tag your friends and let us know in the comments!
Read American Fast Casual Restaurant, Five Guys, Rumoured To Be Opening In Malaysia In Late 2019!